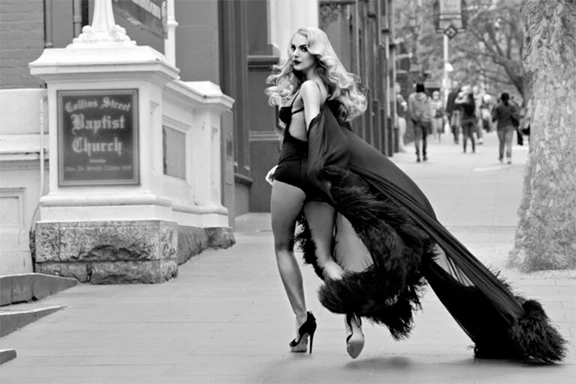 Best Hairdressers in Melbourne
Rakis on Collins is Melbourne's top destination hair salon. Nestled above the 'Paris' end of Collins Street, their exceptional cutting edge style and outstanding haircare service has seen them win over 100 industry awards in their 39 years history and earned them well the reputation as Melbourne, Australia premier hair salon.
The Rakis hairdressing team comprises a collection of dynamic stylists and creative individuals, led by owner and Director, Stavros Tavrou.
Cutting and Finish
Hair salons successful hairstyle's foundation is in a quality haircut that considers all aspects – like face shape, density of hair and your lifestyle. Your visit begins with a four-point consultation with our hairdresser in which we discuss the condition of your scalp, hair and your preference in colour and style. Afterward, you'll receive an individualised shampoo, scalp massage, hair wash, conditioning treatment and blow dry.
Colour
A mastered art at Rakis on Collins, our principal colourists' expertise lay in all areas of colouring services – from opaque to sheer, wanting highlights or a balayage, or grey coverage. We can provide you with hair smoothing treatments, hair colouring and hair straightening options for gorgeous hair. You can discuss prices with your
colourist
as each hair treatment may differ based on individual needs.
Hair Treatments
Your hair's condition is the essence of our work at Rakis on Collins. Unless your hair is in good condition, the rest of our hairdressing and hair transformation work will not be realised. We deliver many hair treatments, including shampoo and conditioner recommendations, hair health advice, hair products for home use, and you get follow-up phone calls to check-in on your progress.
Our colourists are trained to the highest level, with Colour Expert Accreditation from Loreal Professional. Using Loreal, the number 1 colour product in the world, enables us to deliver the results you desire in the most professional manner and in the safest possible way.
For your professional hairdressers recommendation visit us instore
Volume? Check. Length? Check. Ponytail? Check. Don't want to commit?